Horse owners' knowledge, and opinions on recognising colic in the horse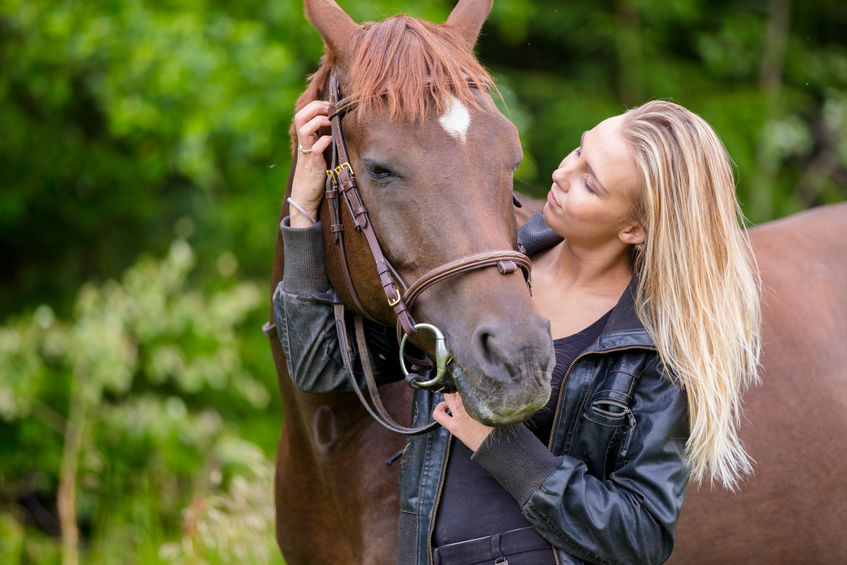 Bowden, A. et al. (2019) Horse owners' knowledge, and opinions on recognising colic in the horse. Equine Veterinary Journal, [early view]
The aim of this cross-sectional study was to evaluate horse owners' knowledge, understanding of and experience with equine colic, and to describe the factors that affect their approach to a horse with clinical signs of abdominal pain.
An online questionnaire, consisting of open and closed questions, was disseminated through various outlets in the UK and US from May until September 2014.  During the 16 weeks, 1,564 horse owners took part in the survey, with 1,331 completing the survey in full (85% completion rate).
The first section of the survey evaluated horse owners' understanding of the 'normal' horse.  Results showed that the majority of participants believed they could accurately assess mucous membrane colour, rectal temperature, borborygmi, respiration rate, skin tenting and heart rate. 7% of participants did not feel they could measure any of the parameters accurately.  When asked to give normal values for clinical parameters, 45% gave correct normal values for heart rate, 45% for respiratory rate and 67% for rectal temperature. There was a significant association between knowledge of normal parameters and participants' educational qualifications.
The second section of the survey focused on assessing and responding to signs of colic.  The majority of participants stated they would monitor their horses if they were being quiet or dull; fence or box walking; weight shifting or pawing the ground. The majority of participants would call a veterinary surgeon if their horse was rolling for an extended period of time; lying down and getting up restlessly; lying down and getting up multiple times; or kicking at the abdomen. Participants said they would assess defecation (76%), borborygmi (75%), respiration rate (65%) and heart or pulse rate (54%) if they suspected their horse had colic.
There was a wide distribution of experience of colic, with the majority of participants stating they were confident in their ability to recognise most cases of colic unless it was an unusual presentation or an unfamiliar horse. Participants' confidence in recognising colic was significantly associated with their experience of a critical case, a recent colic experience, length of horse ownership and equine qualifications. There were some differences between owners rating of their own knowledge and their actual responses when presented with different colic case scenarios.
Limitations to the study included the fact that there was possible selection bias for participants as the survey was distributed online and through social media channels, possible self-selection bias as owners with previous experience or interest in colic were more likely to participate, and the fact that the majority of participants were UK based.  Finally, the study was carried out in 2014 and may not be representative of current owner knowledge and opinions, as there has since been a nationwide educational campaign: REACT Now to Beat Colic.
Colic is the most common reason for emergency veterinary call outs to horses and the ability of owners to recognise the early signs and call for assistance is essential to the outcome for the horse. This is the first study that assesses a horse owner's knowledge and experience with colic, and the evidence it provides will inform the development of support mechanisms and resources to enable owners to make appropriate and timely responses for their own animals.
We encourage discussion on all material highlighted in each edition of inFOCUS. Use the button below to join the conversation on Twitter and include your comment in the feed for this issue.
https://www.infocusvj.org/wp-content/uploads/2020/01/Horse-and-owner.jpg
565
847
Myai Du
https://www.infocusvj.org/wp-content/uploads/2018/06/infocus-logo-2018-v2-300x238.png
Myai Du
2020-01-08 08:21:58
2020-01-09 07:19:41
Horse owners' knowledge, and opinions on recognising colic in the horse