Uncovering the 'messy details' of veterinary communication: An analysis of communication problems in cases of alleged professional negligence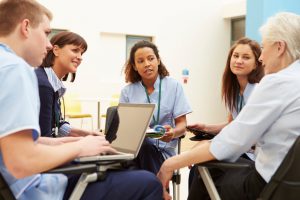 Author(s):
E. Russell, L. Mossop, E. Forbes and C. Oxtoby
Published in:
Date:
November 2021
DOI:
Type of access:
Requires membership/payment
Russell, E. et al (2021) Uncovering the 'messy details' of veterinary communication: An analysis of communication problems in cases of alleged professional negligence. Veterinary Record. 190 (3), p. e1068 https://doi.org/10.1002/vetr.1068
The aim of this study was to explore the role communication plays in claims alleging veterinary professional negligence. It looked at two specific questions, firstly, what is the frequency of communication problems in claims alleging veterinary professional negligence? And secondly, what types of communication problems are seen in these cases?
The study was funded by the Veterinary Defence Society (VDS) and carried out as part of a PhD researching communication and patient safety in veterinary practice.
This research used a mixed-methods approach to explore the frequency and types of communication problems present in documentation relating to 100 settled cases of alleged veterinary professional negligence involving canine patients between January 2015 and December 2018. The results of the documentary analysis were triangulated with findings from a focus group of Veterinary Defence Society claims consultants and with healthcare literature on communication failures.
Communication problems were identified in 80% (80/100) of the cases analysed. A single communication problem was identified in 32% of cases, but in 48% of cases, more than one communication problem was noted. A total of 170 communication problems were identified in the 80 cases, with a range of 0– 5 problems per case (median 1.7).
In 57 cases, communication problems were considered to have contributed to a "mistake" and, of these, 28/57 were considered to have led to harm for the patient, 6/57 to delayed treatment, and 6/57 to the death of the patient.
Of the 170 communication problems identified, 48% (82/170) were considered to have resulted in a failure of information transfer and 52% (88/170) resulted in a failure to achieve shared understanding.
Five broad themes describing the nature of the communication problems were developed. These were problems with the 'content' of the message, the 'context' the message was delivered in, the 'channel' used to communicate, the impact of wider 'systems issues' on communication and finally how different 'perspectives' were integrated.
The results were used to develop a proposed model of communication between the vet, the owner and colleagues and incorporating the environments within which veterinary communication occurs.
Limitations of the study include the use of claims records that were collected to defend claims of negligence, rather than to investigate communication, and the restriction to claims relating only to one species (canines).
The study highlights the role that communication problems can have on patient outcomes and complaints. It also shows that communication needs to be considered not only in the context of the vet-client consultation but in the broader context of veterinary care and the wider practice team.
We encourage discussion on all material highlighted in each edition of inFOCUS. Use the button below to join the conversation on Twitter and include your comment in the feed for this issue.
https://www.infocusvj.org/wp-content/uploads/2022/02/staff_meeting_communication.jpg
565
848
Myai Du
https://www.infocusvj.org/wp-content/uploads/2018/06/infocus-logo-2018-v2-300x238.png
Myai Du
2022-02-22 09:01:08
2022-03-01 16:58:26
Uncovering the 'messy details' of veterinary communication: An analysis of communication problems in cases of alleged professional negligence